DESCRIPTION
SIDÉREO is born from the desire to reflect and accentuate the characteristics of the present society in a dystopian world, where the main conflict of its inhabitants will represent the loss of its own nature and identity.
This universe expands through various multimedia platforms, thus forming a transmedia project that tries to make the spectator aware of the context in which it is located.
The short film SIDÉREO puts us in a dystopian world and tells the story of the Ova, a young woman who has never left home, as according to her parents she isn't prepared for the outside world. The short is focused on the 24h in which the Ova will try to break the rules of a perfectly calculated world.
TEACHERS
Terenci Corominas, Pere Puigbert, Jordi Caralt, David Gimbernat, Arnau Gifreu
AUTHOR
Albert Arbat,
Marçal Saurina,
Sergi Jordan,
Sergi Ricart,
Josep Maria Plaja,
Adriana Puigvert,
Jessica Lanzas,
Mònica Fornells,
Pol Valverde,
Carles Dalmau,
Clàudia Cobos,
Júlia Riera,
Francesc Abad
Poster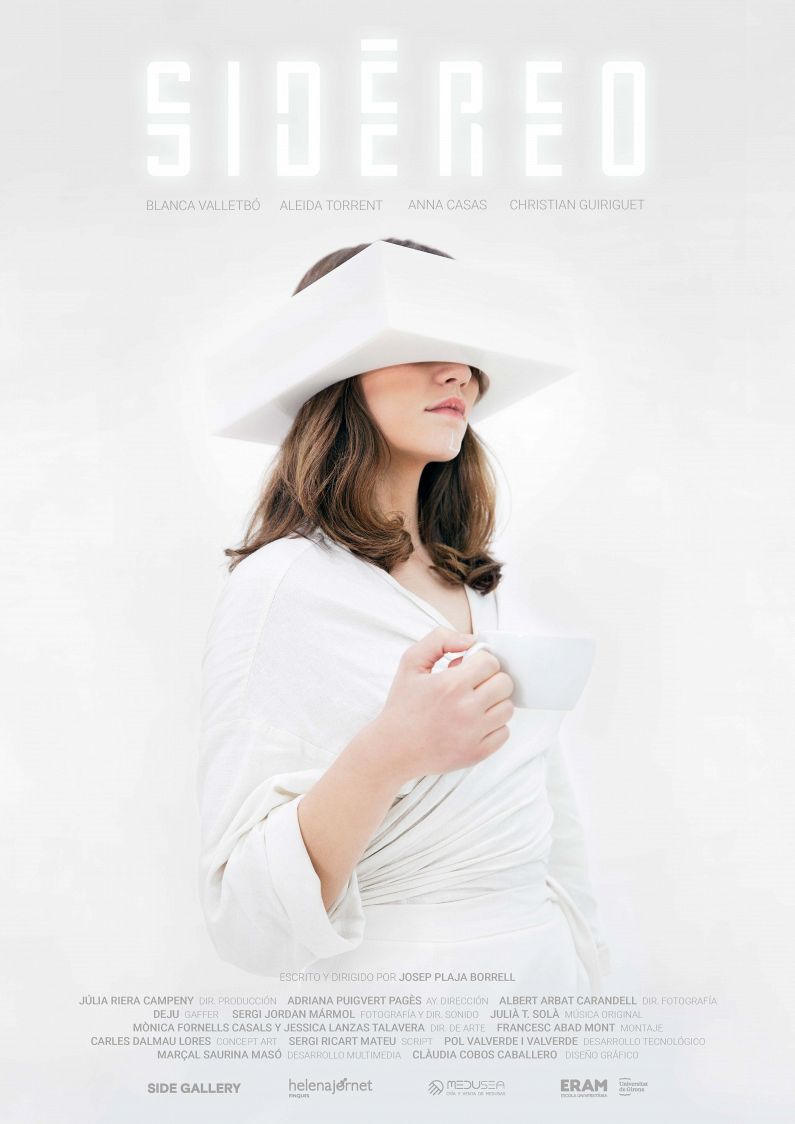 TEAM