DESCRIPTION
Quimera is a project that tries to position people with functional diversity in a social and cultural space where there are usually stereotypes. It consists of being able to make visible the tasks considered unsuitable for people with these characteristics, in the cultural imaginary.
Quimera is a transmedia project made up of different platforms. The central axis is a short film. The project also includes an immersion facility, a website with interactive content and social networks.
The short film "El bosc de la Quimera" is a story starring two characters with functional diversity who hold a conversation in an idyllic space where they reflect on the discrimination of common opinion about their characteristics. At the same time, a totally groundbreaking action takes place, starring Antonio, a young man with Down Syndrome.
TEACHERS
Terenci Corominas, Pere Puigbert, Jordi Caralt, David Gimbernat, Arnau Gifreu
AUTHOR
Mar Duran,
Joaquim Vinyes,
Víctor Agudo,
Júlia Camps,
Jaume Cusí,
Marc Cugat,
Albert Creus,
Adrià Figueras,
Ariadna Costa,
Roberto Antonio Fernández,
Adrià Reixach
AWARDS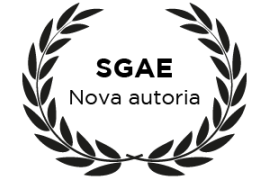 TEAM