Nectarina. Design and development of a WordPress template
DESCRIPTION
This project is based on the creation and development of a website template designed to work with the Content Management System named WordPress, completely professional to be sold on Internet.
This project is based on the conceptualization, creation and development of the Mildthemes' first product. Mildthemes is a design and development agency and this first product is a website template designed to work with WordPress, a Content Managment System. It has been developed with professional quality and a great customization ability.
This template goal is to be able to meet the needs of MIldthemes' target, which is oriented to the business segment. This first product is aimed to help Mildthemes' customers to spread their work and build their company basis. With all the template's settings, the customer will be able to carry out an exclusive and unique customized project for his client. In this way, this customer will save time and money.
This product has two main target segments. The first one includes web developers who are working to create web projects for other companies, and the second one is focussed on the final customer. They are both professional and individuals who want to have either a website or a blog to show the world who they are and what they are working for. These two targets are international. Once finished, the product will be commercialized via Internet, being the English the main language to develop and promote it.
poster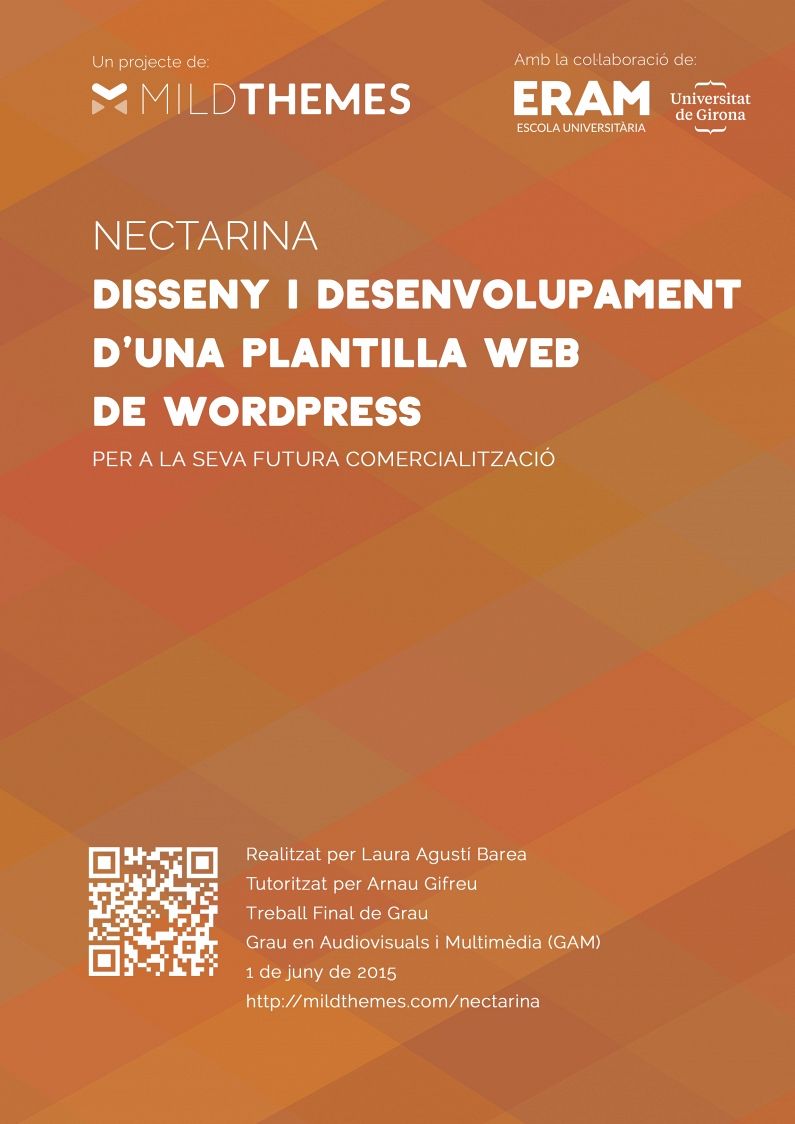 TEAM